Alina Koval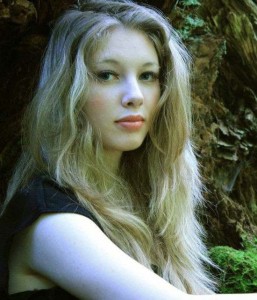 Age: 24
Ethnicity: Canadian
Occupation and/or Company: Community Outreach Coordinator for Women In Film + Television Vancouver
Years of experience: 2.5 (in Communications)
Personal & professional philosophy:
Finding the most creative, unique and inspiring way to complete your project is the best way to reach your full potential.
Upcoming performances/ project:
Helping organize the Vancouver International Women In Film Festival 2016: March 8 to March 13. Features, shorts and animated films that add up to 46 films from around the world in 6 days! Find out more at www.womeninfilm.ca
What is the highlight of your work?
Getting to know so many creative people who are dedicated and truly driven by their passion is definitely the highlight of my work. These talented filmmakers, writers and producers weave narratives and surround them with stunning imagery in a way that ignites the viewers' imaginations.
Future goals:
I plan to continue working in media, creating new, exciting and thought-provoking entertainment. I am currently hosting a show on CJSF radio, called Melodies In Mind. It is a live-music radio show which features three guests playing their music in-studio, every Tuesday at 8pm. I am also in the process of creating videos for my environmental blog, The Progress Chronicle.