Damon Jang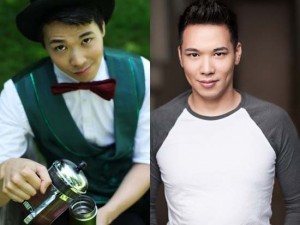 Age: 29
Ethnicity: Mixed Chinese/ Canadian
Occupation and/or Company: Professional Performer Artist/ Teacher, Publicist and Administrator.
Years of experience: 15 + years
Personal & professional philosophy:
Personal philosophy: I would rather be poor and happy doing what I love than rich, sad and regret the choices I've made with my life. Professional philosophy: "I am of the opinion that my life belongs to the community, and as long as I live it it is my duty to do whatever I can." George Bernard Shaw.
Upcoming performances/ project:
I will be doing double duty as assistant choreographer and playing the role of "Hater" in A Modern Fairy Tale, a LGBT and Gender neutral themed musical parody that runs August 19th to the 30th at the Metro Theatre 1370 SW Marine SW Marine Drive, Vancouver. The show tales classic fairy tale characters that have been put into modern day situations. Tickets are 20.00 and they are available on the Metro website.
What is the highlight of your work?
Highlights of my work include being in the first class of Canada's only Bachelor of Performing Arts Degree Program, studying musical theatre professionally at the Banff Centre for the Arts and directing, co-producing and choreographing my first full length musical Oliver! at Byrne Creek Secondary.
Future goals:
My future goals continue to be a part of the performing arts ecosystem in Canada on all levels, performing, producing, publicising.I would like to continue to inspire and teach the future of the Canadian arts scene and ensure that diversity and multiculturalism continues to be infused in classic and contemporary western performing arts platforms.