Sharon Crandall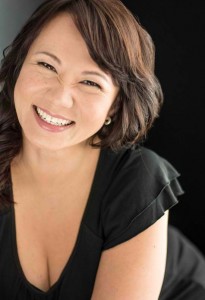 Age: 30's
Ethnicity: Chinese, born in Indonesia and moved to Vancouver at the age of ten. My parents brought our family here so we could have a better life.
Occupation and/or Company:
I am an actor, singer, and producer who just started a new live theatre company called two monkeys productions.
Years of experience:
I've been acting and singing since elementary school. I actually indirectly learned to speak English through acting and singing. I started dancing in university, and although I have thought about it for a while, this will be my first time producing a professional theatre production.
Personal and professional philosophy:
I believe that passion speaks volumes and self-trust is everything. I believe that there is no sense in doing something that you are not passionate about. You only live once, so make it count! This company is a leap of faith, but my gut tells me that this is the right thing to do so I am plunging headfirst.
Upcoming performances/projects:
Edges: April 1 to 11 at Studio 1398 on Granville Island – two monkeys productions' inaugural show. Tickets range from $20 to $30 (http://www.twomonkeysproductions.com/current-project/)
In the Heights: April 30 to June 7 at The Stanley Industrial Stage – Arts Club Theatre Company (http://artsclub.com/shows/2014-2015/in-the-heights)
Highlight of your work:
This past summer I played Dragon in Theatre Under the Stars' production of Shrek. In 2012, I played Fruma Sarah in Gateway Theatre's production of Fiddler on the Roof. I've been nominated for the Ovations Awards – Vancouver's musical theatre awards – twice in my career. I've also been in a number of commercials such as BCAA, Subway, Old Spice and currently Farxiga.
Future goals:
I would like to continue performing and to inspire other artists to keep following their passion. I would also like to continue producing shows. In essence, I would like to continue living the dream!
For show reservations or more information, contact Sharon Crandall of two monkeys productions at 604-220-8583 or sharon@twomonkeysproductions.com.