Sharon Crandall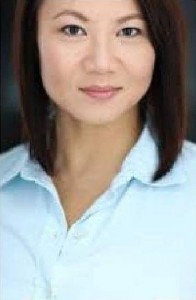 Age: 38
Ethnicity: Chinese, born in Indonesia
Occupation and/or Company: actor/singer
Years of experience: 20+
Personal & professional philosophy:
Everything happens for a reason. Do your work, but trust in the process, enjoy the journey and whatever is supposed to happen will happen.
Upcoming performances/ project:
The Concierge of Vancouver, October 7 to 16 with a preview on October 6 at Studio 1398 on Granville Island
What is the highlight of your work?
Playing an 82 year old Cuban woman in the Arts Club production of In the Heights, working with Christopher Plummer and Heather Locklear, among others, and this production (Concierge of Vancouver), my professional debut in a play (as oppose to a musical)!!
Future goals: personal career goal:
to continue growing as an actor, on camera and stage. There is just so much to learn!! Industry goal: to increase the cultural and gender equality in both mediums.