Sarah Lee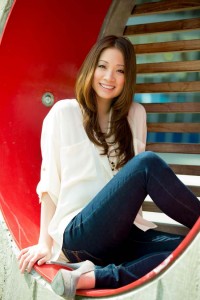 Sarah Lee was born in Hong Kong. She came to Canada when she was three years old. She started learning dancing at an age of 5 and has been dancing at Vancouver Academy of Dance (VAD) for the past 13 years, where she has successfully achieved RAD, and ISTD certification. She has studied various dance disciplines including Ballet, Jazz, Lyrical, and Chinese Dance. She first learnt Chinese Dance but she like Ballet the most. She has completed Ballet Advanced I level. In addition, she has had the opportunity to travel throughout North America and China winning many awards and scholarships from renowned dance festivals and competitions in the group, trio, and solo divisions. In 2006 and 2010, Sarah joined VAD's senior performance diversion in representing Canada in the 10th and 11th International Youth Dance Festival in Macau. She has also travelled to Beijing to study traditional Chinese Dance taught by world champion Chinese Dancers. Sarah is currently completing her BSc in Pharmacy at UBC.
What is the highlight of your performance?
Sarah has performed in many special occasions like the Annual General Meeting of the 2010 Olympics, Opening Ceremony of the 2010 Vancouver Paralympic Games, and the Miss Chinese Vancouver Pageant.
Future goals as an Artist?
Keep active in dancing and enjoy dancing.