Michelle Kee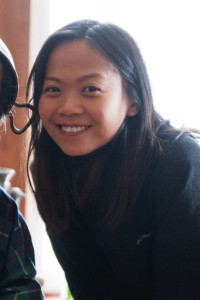 Age: 25
Ethnicity: Singaporean
Occupation and/or Company: Director, Michelle Kee Makes Movies Inc. & VFX Production Manager, CVD VFX
Years of experience: 3
Personal & professional philosophy:
I'm not sure that I really have one. I aim to make movies that I want to watch. I try to give 100% to whatever I'm working on.
Upcoming performances/ project:
I just finished directing Send Us Smokes, a Hot Shot Shorts film, which follows the story of 7-year-old Adelaide as she embarks on a fantastical adventure to take cigarettes to her father serving in the trenches of WWI.
What is the highlight of your work?
I got to make a WWI musical this year! Despite all the challenges, like working with a child actor and a dog on a film set in a trench, Send Us Smokes has been a real career highlight for me. It was a pleasure to work with such an amazing cast and crew and to find creative solutions together. I couldn't have asked for a better bunch of people!