Kee Toy Joseph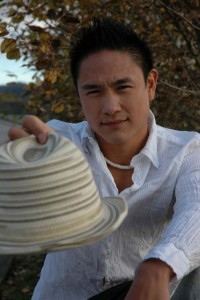 Heritage: Sḵwx̱wú7mesh – Squamish, Coast Salish.
Occupation: Kee specializes in graphic design and print production layout. He provides these services to clients that require assistance with their public relations, promotions, branding, communications, or computer graphics. He is passionate about tailoring promotions and design to a company's brand and building unique relationships through the process.
Experience: Kee developed an interest in computer programs while in high school and was also interested in Coast Salish art. He combines technology and art through powerful graphic design programs that create lasting and vivid art pieces.
Career highlights: Kee was granted the opportunity to contribute to the 2013 First Nations Snowboard team. He created a dragon design in Coast Salish art style. His moon design print featured on Indian and Northern Affairs cover page.
Mission: Kee Toy Joseph possesses an understanding of local West Coast Salish art forms and is well connected to the developments in this artistic community. Kee is able to apply West Coast Salish Art at a clients' request. Kee creates timely and effective designs that enhance your organisation's productivity.
Mediums: Specializing in the area of graphic design & layout. Kee focuses on areas of brand design, print design, illustration, clothing and artwork.
Contact info: Kee Joseph, Creative Director/Owner
www.keeconcepts.ca  |  email: kee@keeconcepts.ca  |  604-771-8210