Kai Bradbury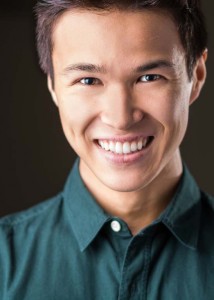 Age: 22
Ethnicity: Japanese/Scottish
Occupation and/or Company: Actor, Singer, Dancer and restaurant food runner.
Years of experience: Performing for 7 years.
Personal & professional philosophy:
You don't HAVE to do it, you GET to do it. Focus your energy on what you love doing!
Upcoming performances/ project:
Playing Fector in Dogfight at the Pacific Theatre!
What is the highlight of your work?
Graduating from Capilano University's Musical Theatre Program and shooting an international commercial in Mexico City for Nestlé!
Future goals:
Continue to work hard on improving my craft and to balance a career on stage and on film!