June Fukumura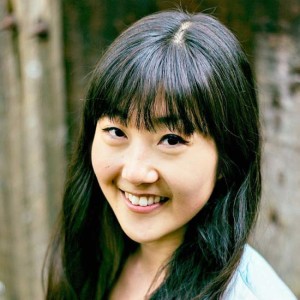 Age: 26
Ethnicity: Japanese – Canadian
Occupation and/or Company: Theatre Artist (Co-Artistic Director of Popcorn Galaxies and Co-Founder of New(to)Town Collective)
Years of experience: 7 years
Personal & professional philosophy: Through a blend of experimental contemporary theatre and clowning, site-specific community engaged arts, and somatic performance techniques, I create work that invites the audience to imagine and play. I delight in the mundane and inspire curiosity.
Upcoming performances/ project: 12 Minute Madness at the Vancouver Fringe Festival
What is the highlight of your work? Starting my own theatre company, Popcorn Galaxies and being a founding member of New(to)Town Collective.
Future goals: Travel to Japan next year for two months to reconnect with family. My goal is to learn more about Japanese comedy! It's something that I've always loved.
Personal career goal: To tour as a Japanese clown. There aren't that many young, Japanese, female, touring clowns. I want the world to know that Asian women can be bold, exuberant, zany, and funny!