Gina Leon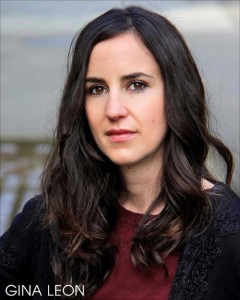 Age: 35
Occupation and/or Company: Actress, Visual Artist, Art Teacher (4Cats Arts Studio), Voice Teacher (Viva Voce Speech Arts Studio)
Years of experience: 20
Personal & professional philosophy:
I have always found great solace in everything creative, but primarily I work as an actress, a visual artist and an art teacher. Acting has been endlessly inspiring. Each and every project invites the opportunity to learn about humanity in a refreshing way.
Upcoming performances/ project:
Island Productions' upcoming theatrical production of Gruesome Playground Injuries by Rajiv Joseph – part of the Vancouver Fringe Festival's Dramatic Works Series celebrating playwrights of Asian descent. http://www.island-productions.ca/stage/gruesome/
What is the highlight of your work?
The process of rehearsing, exploring, and refining through collaboration. The research. The collaboration!
Future goals:
Personal career goal: To forever be able to create and share stories with a large platform whether it be through painting, film, theatre or through teaching. I want to keep growing and learning.