Dianne Doan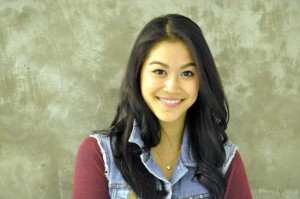 Dianne Doan was born and raised in Abbotsford B.C. She began her technical training at Bernadette's Freestyle Dance Centre at the age of 10 and was quickly exposed to such styles as jazz, lyrical, modern, hip-hop and tap.
Raised under a strict Asian upbringing where the arts were looked at as a hobby, Dianne decided to move to Vancouver after graduating from W.J Mouat Secondary School in 2008.
She began her professional training with the Drive Dance Centre Scholarship Program.
Living in Vancouver for three years now, Dianne is firmly establishing herself in both the commercial and contemporary dance and performance scenes.
She is currently rehearsing Vancouver choreographer Amber Funk Barton's newest full-length contemporary project, Portraits and Scenes of Female Creatures, premiering December 7 to 10 at the Firehall Arts Centre in Vancouver.
Dianne is also in her second season with the Vancouver based hip-hop company SOULdiers, where she will continue her training in the fundamentals of hip-hop such as locking, popping, hip-hop and breaking. Dianne is proud to be the newest member of the Vancouver based female Street Jazz crew, CASSIE JACKSON, run by Cj Damaso.
Dianne can also be seen in the newly released music video "Music Sounds Better with You" by the Nickelodeon boy band Big Time Rush.
Dianne had the opportunity to perform in the Opening Ceremonies for the 2010 Winter Olympics as well as a back-up dancer for Michael Buble in the Closing Ceremonies.
Dianne is also a trained actor, featured this past year in a Best Buy commercial for the holiday season and has also landed her first guest spot on the TV show Tower Prep.
For more on Female Creatures go to: www.firehallartscentre.ca.