Cecilia Aisin-Gioro (愛新覺羅 恆欽)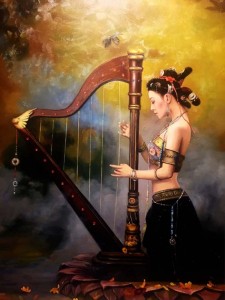 Ethnicity: Canadian Chinese
Occupation and/or Company:
Aisin Gioro Fine Art Gallery Ltd
Gallery devoted to fine art of the China's last royal family.
Years of experience: >20.
Personal & professional philosophy:
Painting connects you with life and with your inner self. "When you are lost, painting can tell who you are. Painting can help you survive through difficult times."
Upcoming performances/ project:
May 14, 12-4 is Grand Opening of the Aisin Gioro Fine Art Gallery in Vancouver's Chinatown. The gallery will also feature my paintings at Art Vancouver 2016, booth 224.
Paintings of horses and portraits.
What is the highlight of your work?
My work combines delicate faces, luxuriant fabrics, bold colours and rich textures. I combine techniques from traditional Chinese painting and Chinese contemporary portraiture.
Future goals:
I hope to bring a new appreciation of modern Chinese history, especially the contribution of the Manchus and the Qing dynasty to the wider public. I hope also to raise money to support the Manchu culture and language.