Aliyah O'Brien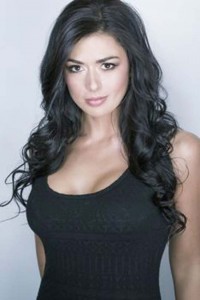 Aliyah O'Brien is a Vancouver-based actress who was born in Victoria. She was recently seen in the season finale for "Motive," and had a recurring role on A&E's "Bates Motel" with Academy Award nominee Vera Farmiga and Nestor Carbonell.
Age: 33
Ethnicity: Irish/Spanish/Welsh
Occupation: Actress
Years of experience: 8 years
Next Performance:
Holly Stewart, a recurring guest start on Rookie Blue; Formula M, a Monster Trucks movie; School of Fish, an independent feature; and Motive Season on CTV.
What is the highlight of your performance?
Which one?! I would say the highlight of any of my performances is trying on different lives, stepping into a character's shoes and exploring a side of myself I normally wouldn't get to. For the audience, it may be my full sleeve tattoos in "Motive," watching me smoke heroin in "School of Fish," or my loving relationship with another woman in "Rookie Blue."
Future goals as an Artist:
I want to play more three dimensional, awesome women characters. I love a good challenge and I love to play, so I'm working hard to continue to grow as an actor. I'm really excited to step into some deep, strong, leading woman roles. I also plan to create my own shows one day that engage and inspire the world.